files/iStock-1008207382-min-scaled-e1588974076990.jpg

Industries Served

From small businesses, to universities, to Fortune 500 companies and everywhere in between, B2B MyGoTo Source has procurement solutions for any company
Small Business Solutions
With B2B MyGoTo Source, we are here to help you and your brand every step of the way.
Tight budget? Unsure of how to get the most impact per dollar? We are here to help! Our custom printing and promotional products fit every budget and industry. At B2B MyGoTo Source, we treat each and every company we work with as a part of our family, and we are here to help you grow your brand. We take time to design and create the perfect solutions for every client. We understand the frustrations of dealing with big-shop vendors and we strive to give our customers the dedicated attention they deserve. You will never just be a number to B2B MyGoTo Source and we'll ensure you have what you need to keep your business operating smoothly.
Colleges & Universities
Helping large organizations take the work out of ordering
B2B MyGoTo Source is the perfect resource for large organizations. Sourcing from one trusted, timely vendor helps take the work out of large quantity orders. From branded pens, bags, and other promotional materials for open houses or admissions events, to furnishing break rooms, common spaces, and offices, our local and responsive network of vendors makes it possible to get you what you need, when you need it to help ensure your space continues to serve its function without interruption.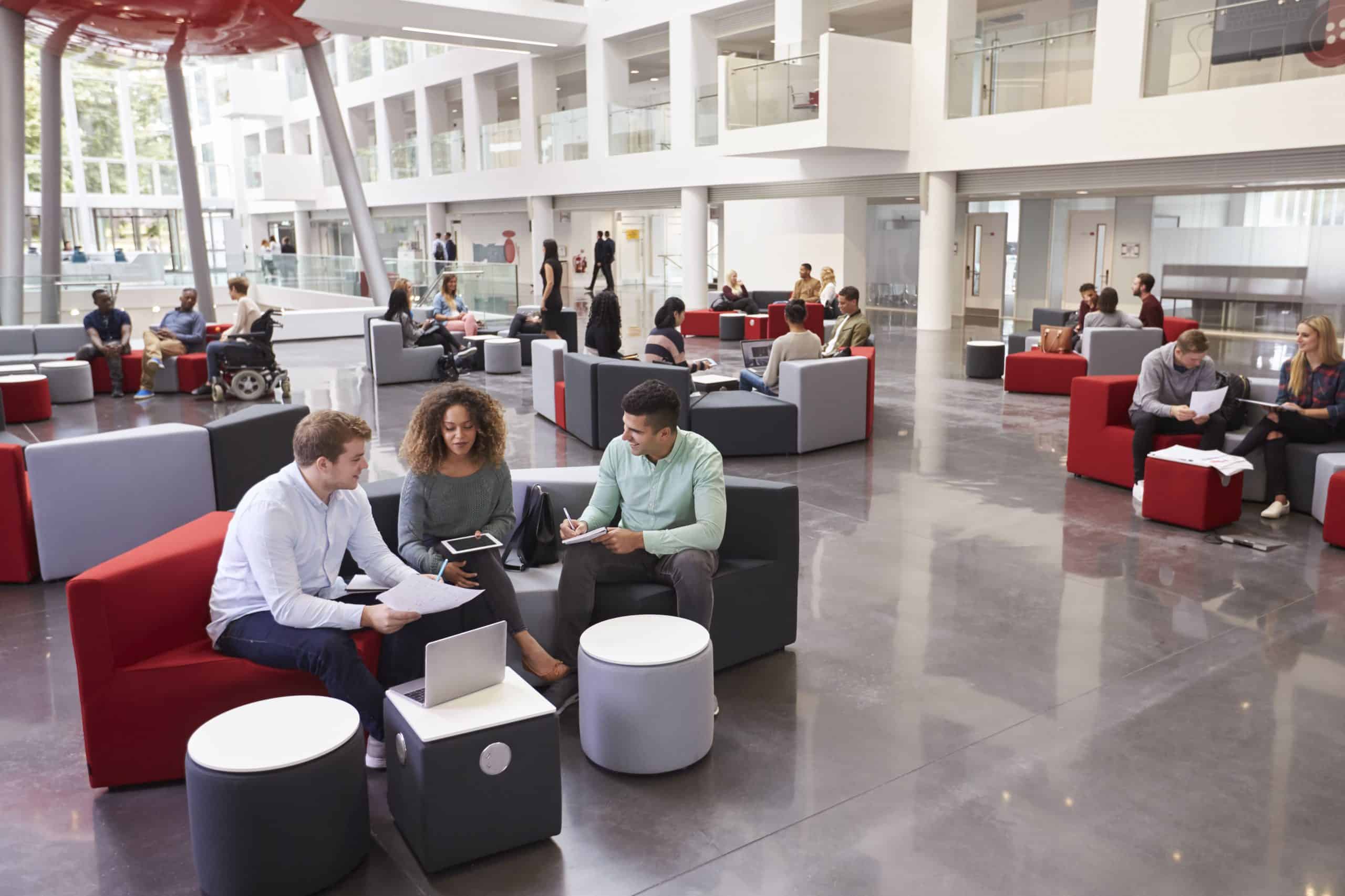 Corporations
Streamline your suppliers
Cross dealing with ordering off your to-do list; you have enough to worry about when running a corporation. Choosing B2B MyGoTo Source as a partner gives you an addition to your team to work with you, ensuring you have everything you need when you need it to keep great work happening.
Construction
B2B MyGoTo Source helps construction companies as a "go-to" source for ID Badging Supplies, Construction site visitor tracking, company apparel, job site furniture and safety products.